Mercedes Quaife ATB Limited-Slip Differential Special Offer June 2018!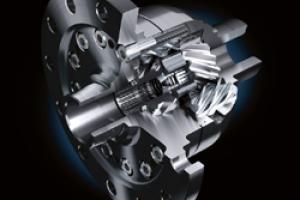 We are pleased to announce a new special offer for our ever-popular Quaife ATB Limited-Slip Differentials, applicable to all available Mercedes models, for June and July 2018!
To celebrate 10 years of selling Mercedes Quaife ATB differentials, we're offering a special discount for all Mercedes models that we have Quaifes available for, subject to stock and for the months of June and July 2018.
All models that we have Quaifes available for are listed here!
The Quaife ATB Differential provides significantly improved traction and handling for any powerful rear-wheel drive car, and is a must-have upgrade for Mercedes owners looking to maximise the potential of their machines.
Once installed, drivers will notice an immediate difference as the Quaife's patented ATB design automatically biases torque across the axle to the wheel with most grip. Unwanted wheel-spin is greatly reduced, enabling drivers to exploit the potential of their machines for the first time, leading to a more exciting, rewarding and rapid driving experience.
Widely regarded as the differential upgrade of choice for road cars, the Quaife ATB was designed to overcome the flaws of conventional clutch-plate limited-slip diffs. Quaife's patented design;
requires no servicing or maintenance.
is silent and smooth in operation.
is guaranteed to work seamlessly with all electronics and OE components.
uses a progressive, non-locking helical gear design - allowing for safe and predictable control during moments of oversteer.
comes with a limited lifetime warranty.
will not affect your manufacturer's warranty.
More about Quaife ATB Differentials
The offer
We're offering a 10% discount on the Quaife ATB kit for customers looking to have it shipped, or a 20% parts discount on the Quaife kit if they want to have it fitted at our workshop near Heathrow.
For most popular models, such as the C63 AMG, the prices will be as per below:
Quaife ATB Differential Kit Retail Price: £1103.15. SPECIAL OFFER PRICE: £945.54.
Quaife ATB Differential installed price: £1670.15. SPECIAL OFFER PRICE: £1448.40.
Prices above include UK VAT. If we are shipping it outside of the EU, then VAT can be removed. Shipping charges apply.
What to do
If you would like a quote or to book in then simply find your application on our online price list , and submit your enquiry through the contact form with the required information. We'll then come back to you with the offer and workshop availability. If you can't find an application for your model listed, we may still have one available so please enquire through the general contact form with your VIN/chassis number.
Important: note that some applications use more expensive Quaifes units and occasionally have higher labour charges, so the totals for these will not equate to the above published figures, although the relevant discounts will still be applied. High mileage or 'older' cars may incur addtional costs such as replacement exhaust bolts and brackets.
Feel free to ask us any questions via the contact form, or give us a call on 01753 657 444.
Many thanks!
James Bird
BMW & Mercedes Quaife Sales
Birds Garage / Kevin Bird Garages LTD
www.birdsauto.com
Fancy a read?
Mercedes Enthusiast Magazine June 15 C63 AMG Quaife install
Mercedes Enthusiast Magazine April 08 E55 AMG Quaife test