Birds - Ultimate BMW Performance Tuning
Welcome to Birds - the U.K's Premier BMW Tuning Company. In a market awash with 'specialists', we are proud to stand apart. Our position as representatives for some of the world's premier BMW tuning brands generates its own credibility, but as a company firmly routed in performance engineering, our reputation goes way beyond the products we sell.
Our Database contains thousands of fully tested and guaranteed elements that can turn your car into the Ultimate BMW Performance machine. Link here.
Watch Chris Harris demonstrate the Quaife LSD in action in our E92 335i!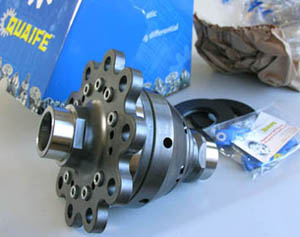 Quaife's ATB limited slip differentials are the next big thing for drivers with powerful BMWs and Mercedes.
Enhancing traction by sending power to the driven wheel with most grip, and offering more control when oversteer occurs, these LSDs are the bread and butter upgrade for enthusiastic drivers.